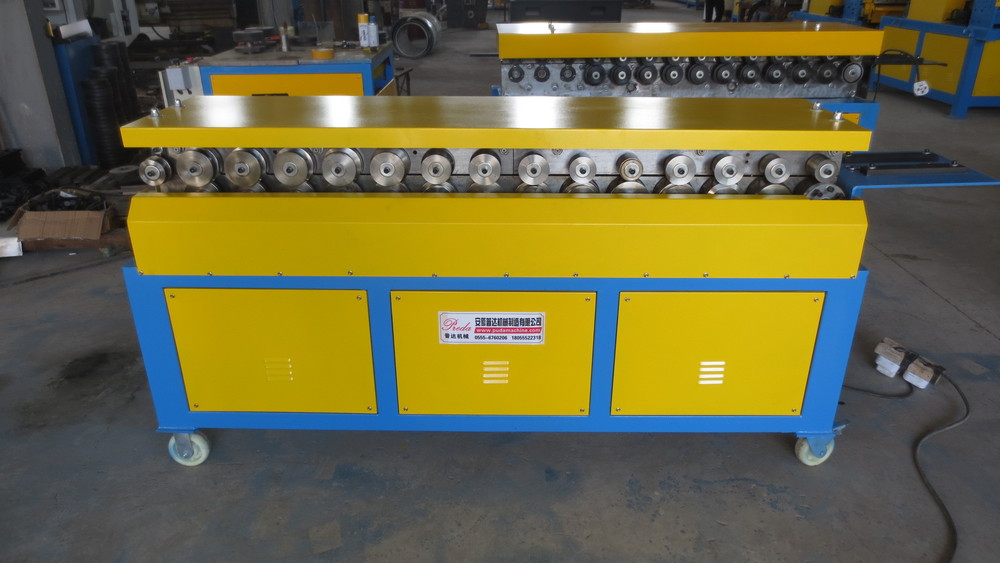 The 15-Station heavy duty TDF Flange former or TDF Rollformer unitizes steel construction,

high yield and tensile strength shafts, and "off the shelf" ball bearings.
There are mainly two kinds of flange systems of duct connection: TDF flange is one of the two universal flange making systems in the world. Compared with TDC flange system, it is with much lower cost, well-sealed feature and easy-fabrication feature. So it is all suitable to proceed ductworks with small, medium or large-scale industrial duct manufacturers. As a flexible machine, TDF flange former can be used together with auto duct lines, Pittsburgh lock forming machine, notching machine and folding machine.
(PS.: Small knowledge of the two flange systems in the world. There are mainly two kinds of flange systems of duct connection. American standard and European standard, which is TDF flange recommended by SMACNA association and TDC/GDF flange recommended by British Refrigeration Association. We knows flange structure very well, and quite familiar with the standards of duct pressure test and leakage test, including SMACNA, DW144/142, GB50243-97 standards. Flange forming machine can satisfy different requirements in different markets.)


Other key features and benefits include:
- Heavy-duty gears.
- Extended roll shafts for mounting auxiliary rolls (one side outboard only).
- Includes Snap Flange Feature.
- One side forms TDF flange

and the other forms Clip

.
- All steel forming head, hardened steel infeed guide, and hardened steel forming rolls mounted

on turned and ground spindles.
- Perfect design, can be taken to construction site easily.
- No adjustments necessary when going from 0.5mm to 1.2mm galvanized steel material.
- 15 forming stations produce an integral flange while another 10 forming stations produce clip.

So that makes 25 forming station in total!
- Flange uses approximately 42mm and clip uses approx.52mm material.
- A small parts feeder (for narrow width plate) is included for parts with a minimum width of 140mm.
- Preda Machine TDF flange forming machine adopts heavy duty underpan, arc welding frame,

high grade motor, high precision bearing, thermal refined and grinded roll shafts.

Its reliable transmission system is free of maintenance.
- The surface panels have been well painted.
- Manufacturing speed of approximately 26FPM(8m/min)
- Optional tooling sets available for outboard mounting.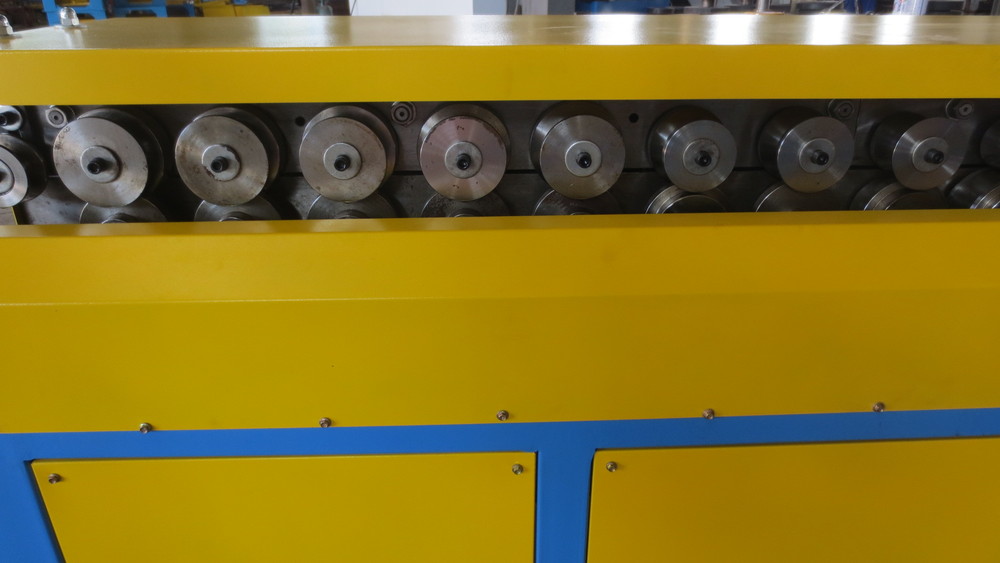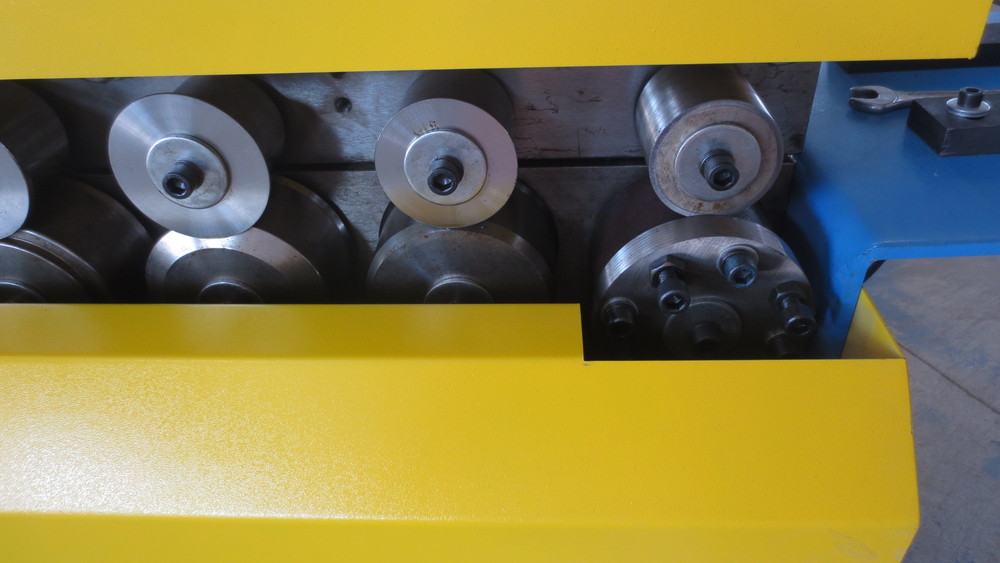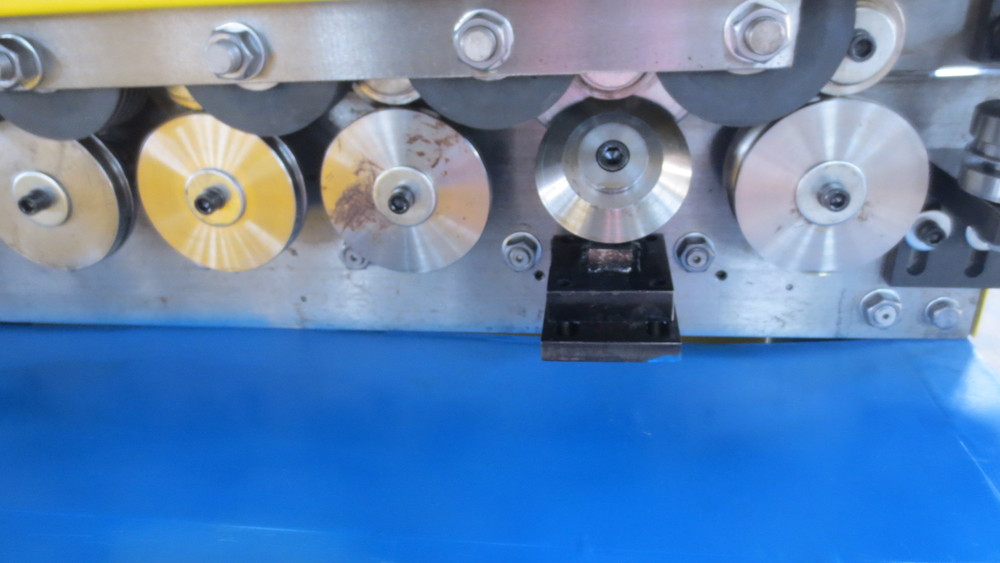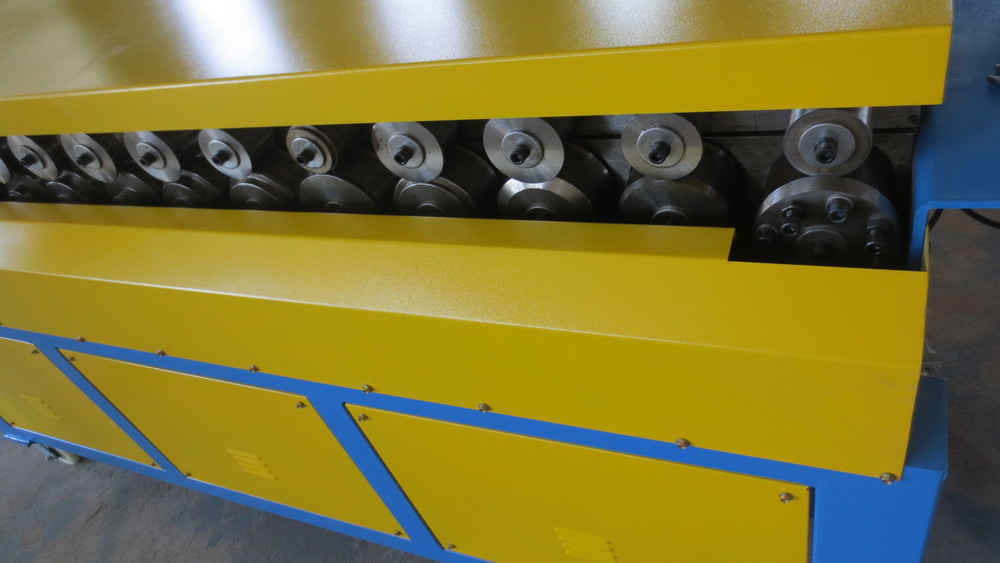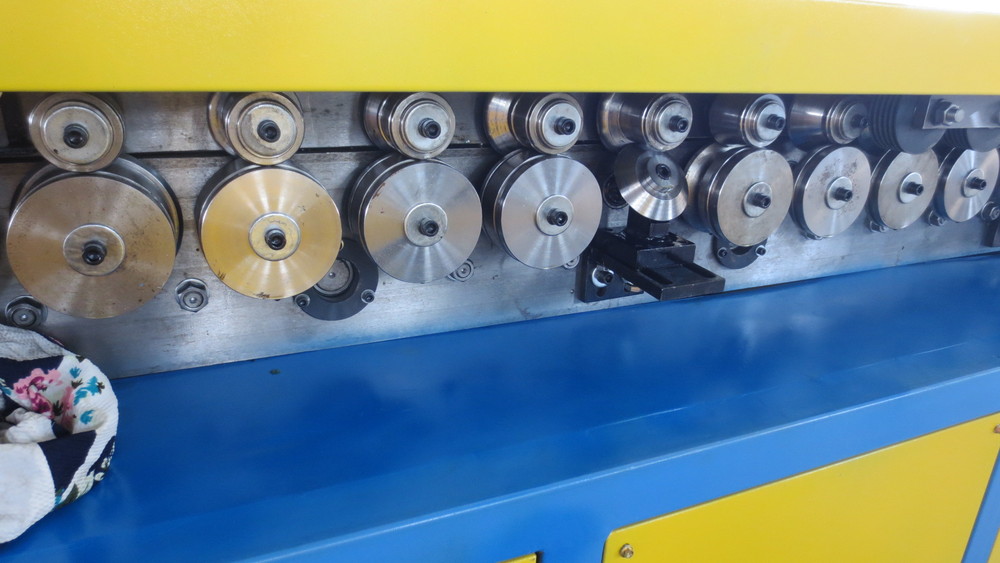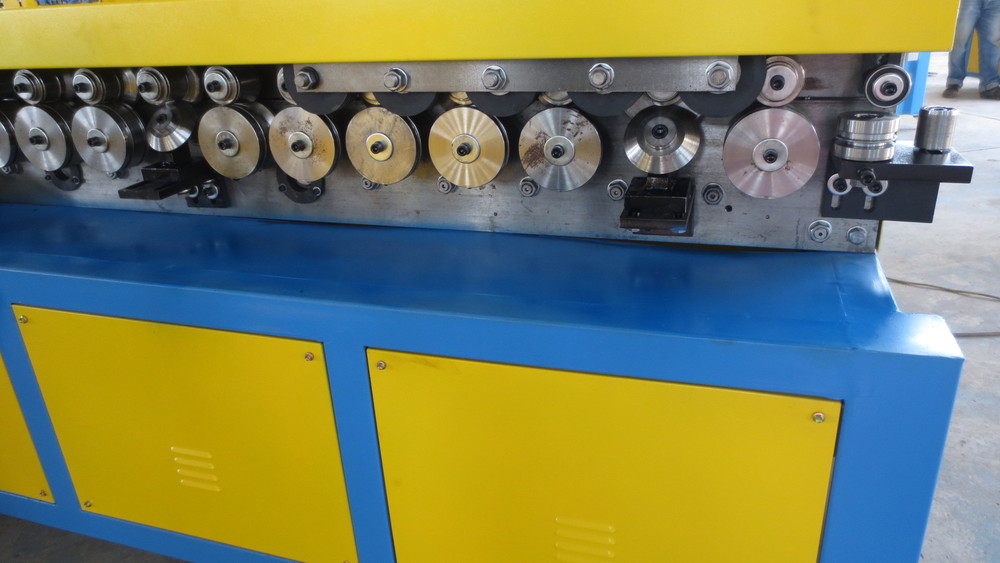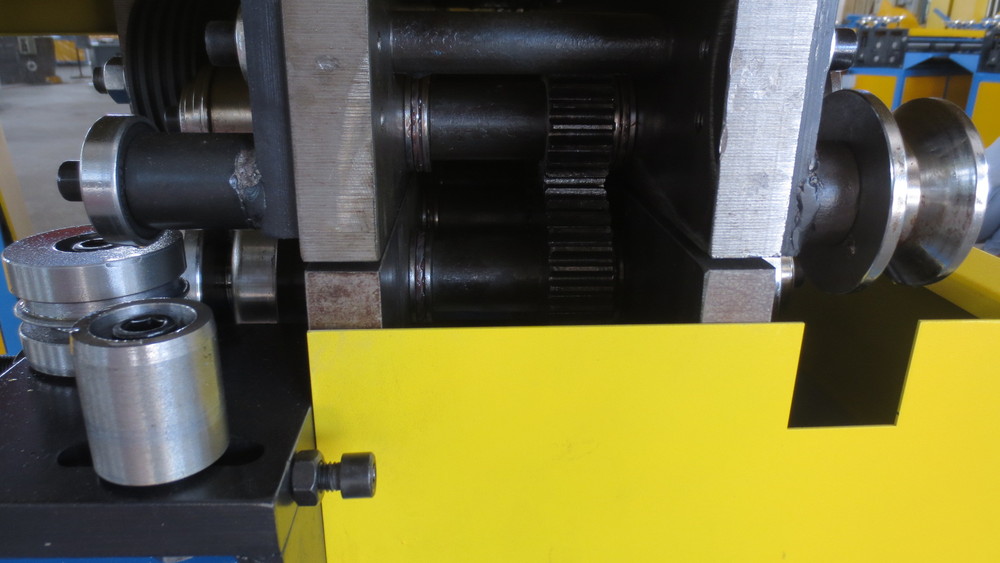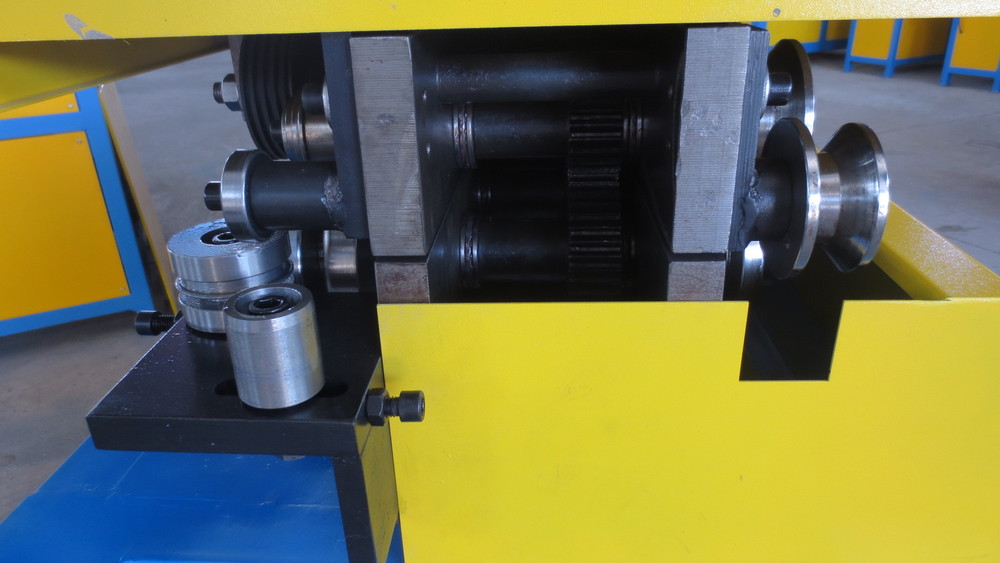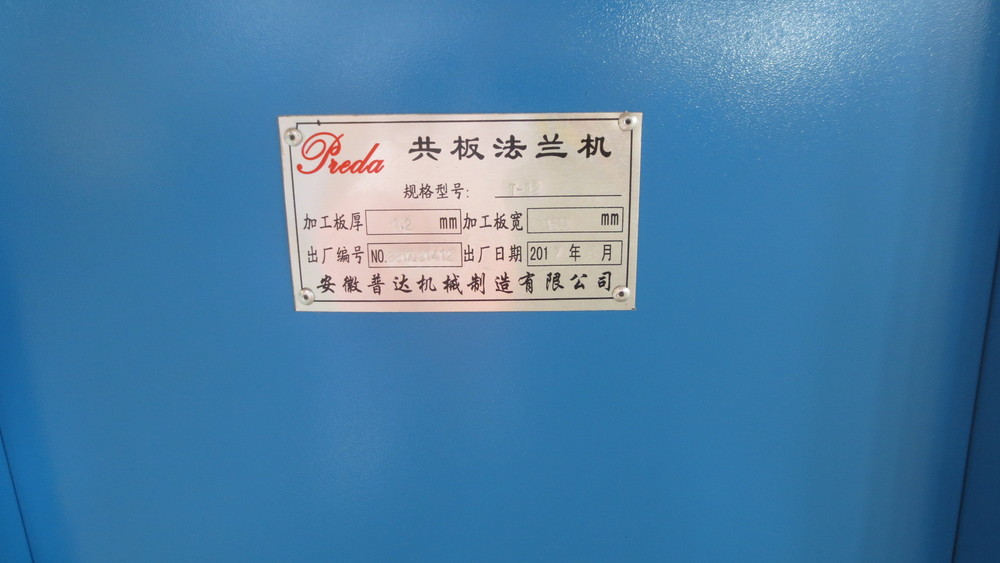 Specification,
Model

Power


(Kw)

Plate


Thickness

(mm)

Shape

Size


(mm)

Weight


(Kg)

Dimension


(L×W×H, mm)

T-12

2.2

0.5~1.2

34±0.5

1000

2900×700×1100

T-15

4

0.8~1.5

34±0.5

1200

2900×700×1100